FOOT PAIN?
Make shoes comfortable, stick a cushion on your foot. Introducing FOOTCLOUD® gel cushions.
IN THE PRESS
"
Products that will enhance summer fun ... the FOOTCLOUD®
"
"
I used to be able wear spikes for hours now I can't wear them for so long. The thing I love about this is it actually sticks, it is reusable, you can use them all the time, if you're traveling, going to the airport you can even put them in your sneakers, it doesn't even have to be fancy shoes. 
"
"
FOOTCLOUD® is a veritable godsend for events that last all day and night. Weddings come to mind, but so do awards shows, parties, conferences, baby showers, reunions, and extended dinner dates. FOOTCLOUD's gel cushions make your favorite shoes feel far more comfy with their stick-on gels that pad feet for the long haul. The result is akin to walking on Cloud Nine and having an extra and thick layer of skin. They come in a handy carrying pouch and sturdy travel case for transporting comfort. Ensure that you won't even have to think about your feet and shoes at important events in the future,
"
"
Hoda Kotb tried them on and said,
"Ah squishy, I like it."
Bobbie Thomas said, "My newest obsession"
"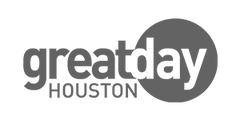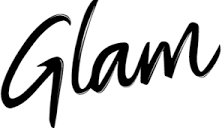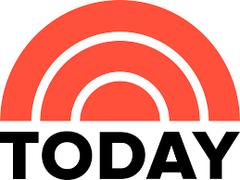 FEATURED
FOOTCLOUD® on the TODAY show
FOOTCLOUD® was on the TODAY show with Hoda Kotb, Jenna Bush Hager and Bobbie Thomas and sold out in a matter of hours.
STEP ON IT so you don't miss out, ORDER yours now.
LOOK GOOD FEEL GREAT
Walk on clouds, every day.
Testimonials
Works with my Hermes slides.
Easy... peel, stick and go... made my heels feel like sneakers.
A high heel hack that works, this cushion is the best.
Enabled me to wear heels all night.
Game changer. I can walk the streets of New York on my high heeled boots again!
Soooo good, I just re-ordered some for my mom.
Used them to walk the dog, they felt great and prevented my Planter Faciatis from flaring up.
Didn't make my shoes feel tight, felt better than my insoles...genius.
I wear them on my heel everytime I play pickleball. They actually prevent pain.
My 13 year old son used them in his soccer cleats, they prevented heel pain and stayed in place.
Excellent customer service. I love their products!
Walk on clouds
Kick foot pain goodbye and enjoy wearing your favorite shoes again